Social Media Marketing
Designing and implementing the marketing strategy through social media, through brand design, content writing, managing social media accounts for clients, create marketing campaigns and developing accounts periodically, while providing special protection for those accounts. We also prepare and write periodic reports for the management of accounts.
It includes managing social media accounts, scheduling posts, create marketing campaigns, designing and publishing a brand, and creating interactive content.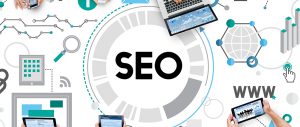 Search Engine Optimization SEO
Preparing the marketing plan for search engine optimization for companies through:
Increasing the number of targeted customers and increasing the rate of visits to the website and communication with customers.
Increase the impression rate on the Google search engine page.
Improve company website ranking.
Orientation to the website.
Periodic analysis of the words of interest to the company's customers.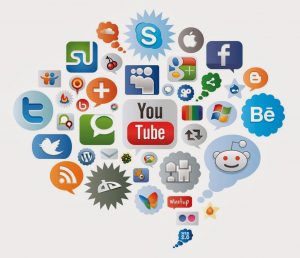 Twitter
Create an account.
Executing and planning Twitter Ads campaigns to reach the organization's goals.
Content writing.
Content scheduling.
Interact with followers.
Follow up on responses.
Youtube
Video design.
Motion graphic.
Determining the type of clients (age, gender – geographical location).
Keyword optimization.
Instagram
Share your account link on various social media sites and applications and share it in forums and groups.
Create a hashtag.
special content.
Distinctive and exclusive photos.
Live broadcast.
Short stories, photos or videos
Facebook
Preparing the marketing plan on Facebook platform according to the customers' choice through:
Dividing the advertising campaign according to (the type of the target audience, the geographical area, the times and days of the ad appearance).
Develop a flexible budget for the advertising campaign through which he can control it.
snapchat
Planning and implementing snapchat campaigns by preparing the marketing strategy according to the type and activity of the client.
Increase customers through views and interaction.
Choosing the appropriate age group targeted by the client.
Determine the geographical area that the customer wants to access.
Choose and determine when the advertisement will appear to the customer.
LinkedIn
Designing and implementing LinkedIn campaigns according to the customer's interests and selection through:
The current target audience – the prospective audience during a certain period.
Spatial coverage through quick access to the workplaces of the target audience.
E-mail
Providing customer data according to the type of target customers in terms of (location – gender – age – work).
Quick access to customers.
Determining the mechanism of customer advertisement through responses and interaction with customers.
Twitter: @b_citysquares
Instagram: @b_citysquares
Facebook: @bcitysquares
LinkedIn: citysquares
Youtube: City Squares
** Town Squares Company is honored to serve you **
** For inquiries or service request, please fill out the form below **