Establishing Arab and foreign companies Services
Establishing Arab and foreign companies Services, a distinguished service for companies wishing to invest in the Kingdom of Saudi Arabia by providing many services that contribute to establishing companies in the Kingdom, from issuing investment licenses, ending government transactions, forming government relations, organizing commercial meetings, and saving time and effort for investors.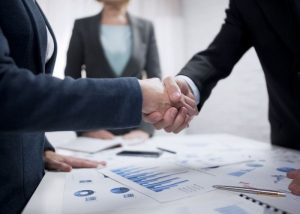 Company incorporation services:
Incorporation of companies, articles of incorporation and documentation of contracts from the Ministry of Foreign Affairs and embassies.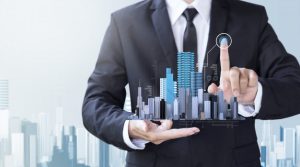 Investment licensing services:
City Squares Company undertakes the administrative and follow-up process for issuing all types of licenses, whether commercial, investment, financial, industrial, medical, scientific, recreational or financial, by a specialized team in order to complete all procedures related to licensing.
Industrial licenses:
Review and follow-up letters and transactions at the Ministry of Industry until the issuance of the license.
Trade licenses:
Providing specialized personnel in the process of registering commercial companies, completing the registration procedures and receiving the commercial register.
Food and Drug Authority licenses:
Registering companies with the authority, issuing their licenses, registering food, pharmaceutical and cosmetic products and medical equipment, and completing all registration requirements.

Investment opportunity offering services:
City Squares Company has good relations with many major commercial entities in the Kingdom, which allows investors to have easy access to those entities to choose the appropriate investment opportunities.
Business meeting services:
Serving investors from outside Saudi Arabia, where the City Squares Company undertakes the process of holding meetings and arranging their attendance for major investors wishing to invest in the Kingdom of Saudi Arabia, where the company provides places for meetings in meeting rooms in major five-star hotels, it also undertakes the process of providing the attendees with special information such as publications and statistical data, as well as the reception service at the airport and the provision of special cars to receive and bid them farewell.
Government Transaction Services:
We also provide government transactions services, trackers, and electronic services to our customers in a monthly or annual subscription service. We have a copy of the company's documents, licenses and residencies, City Squares Company team makes a file for each company that contains all the documents of the contracted company, where the program serves to alert any license or document that is close to expiry, and the team provides the customer with any note for renewal, as this subscription serves the e-government services and feedback at reasonable prices.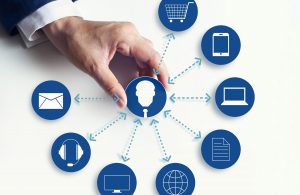 Public Relations Service:
The City Squares Company for Public Relations and Communication also provides a public relations service by contracting with all government agencies and the private sector in its various activities.
Twitter: @b_citysquares
Instagram: @b_citysquares
Facebook: @bcitysquares
LinkedIn: citysquares
Youtube: City Squares
** Town Squares Company is honored to serve you **
** For inquiries or service request, please fill out the form below **